Punch and Chisel Set, 20-Piece (Center, Solid, Pin, Chisel)
Details
Precise

Punches and Chisels

Punch tips are carefully machined to exact tolerances, and chisel blades are sharpened to strong cutting edges.
Pin

Punches
Drive out or insert solid pins without damaging them or the workpiece.
The punch tip is slightly wider than the rest of its shaft so that it won't get stuck in pin holes.
Solid

Punches

Start with the powerful solid punch to loosen rusted or frozen pins, and then finish driving them out with a finer pin punch. Also use the solid punch to knock out rivets, plugs, or damaged bolts.
Center

Punches
Press the sharp tip of the center punch into your workpiece to mark an exact starting spot for drilling.
The center punch is able to mark most materials including cast iron, mild steel, brass, bronze, copper, aluminum, wood, plastics, and polymers—anything that's softer than the tip itself.
Cold

Chisels

With a couple hammer strikes, the chisel cuts rusted bolts and rivet heads and cleans burrs and rough edges off cast iron, steel, brass, bronze, copper, and aluminum. It's ideal in spaces too tight for a saw and won't overheat the area like a torch.
Strong

and Refined
Made from premium, high carbon steel
Part information is clearly laser marked
Finished with a dry, rust-preventative coating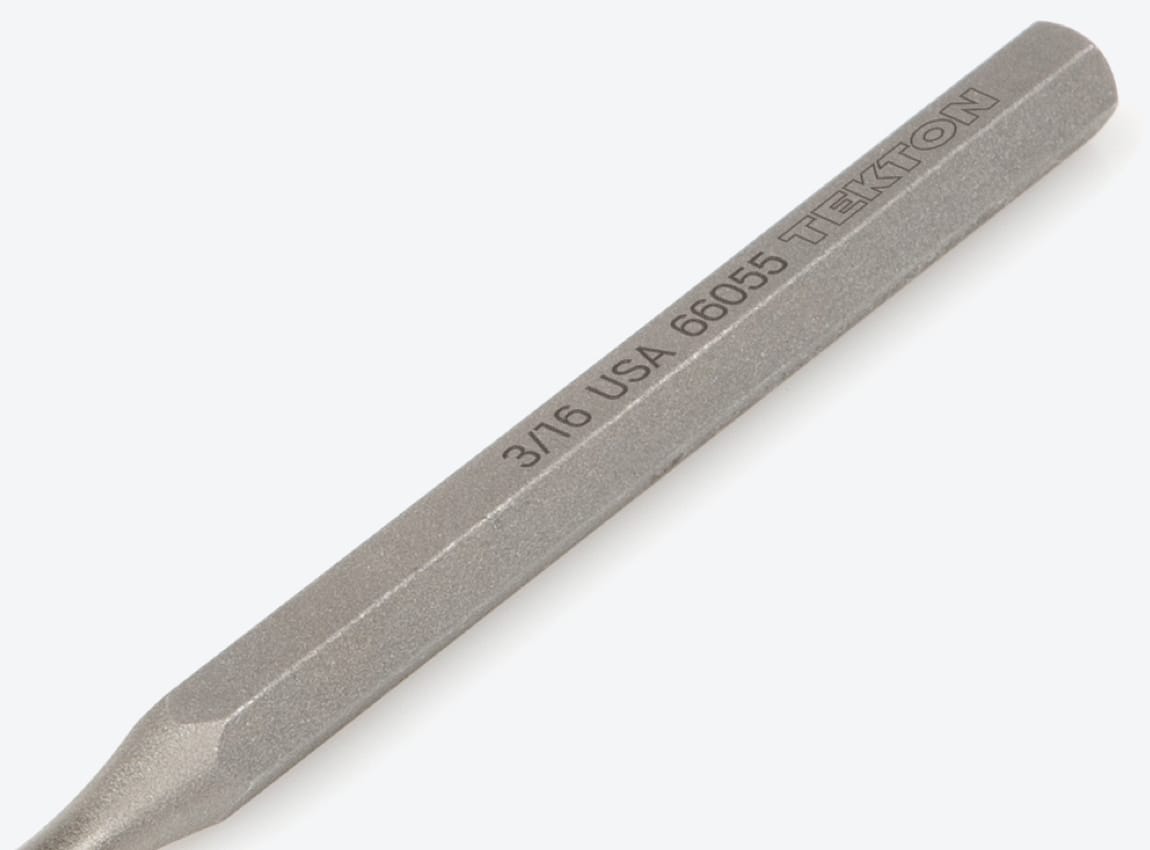 Individually

Heat Treated

Each punch is individually heat treated to harden and strengthen the tip while maintaining the soft temper of the striking end.

Hardened

Tip

Maintains its precise size and shape
Tempered

Striking End

Absorbs hammer blows without chipping
Specs
Punch and Chisel Set, 20-Piece (Center, Solid, Pin, Chisel)
| | |
| --- | --- |
| Country of Origin | United States |
| Item Weight | 4.42 lb. |