Scratch and Punch Awl with High-Torque Handle
The exact color of the black oxide blade finish may vary.
Details
Strong, Stout

Blade
We heat-treat AISI 8650 steel, a Ni-Cr-Mo alloy, to 52–56 HRC to make the blade strong without being brittle.
A black oxide finish is applied to prevent corrosion. Keep lightly oiled.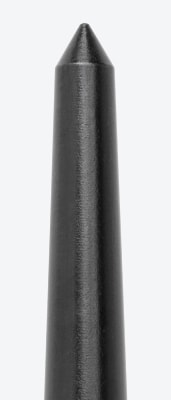 Hard, Durable

Handle
The overmolded grip provides a nonslip surface that is permanently bonded to the handle and won't degrade or become sticky over time.
Comfortable

Grip
The handle's three-sided contoured geometry directly engages the structure of your hand for greater comfort and control.
Secure

Blade Connection

The blade is insert molded into the handle, and two "wings" at the base of the blade resist pushing, pulling, and twisting.
Many Uses

for Any Shop
Scribe

Accurate Lines

Scratch thin, accurate lines onto a workpiece that are easy to see and feel, but won't rub off.
Punch

Center Points

Press the conical tip into a workpiece to mark a center point for starting drill bits and screws without wandering.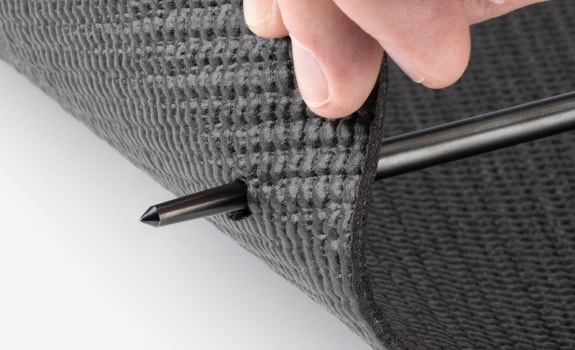 Pierce

Soft Materials

Perform a variety of piercing and punching jobs on softer materials such as foam, rubber, leather and fabric.
Align

Holes

Insert the gradually tapered shaft through holes in two or more parts to position them for accurate fastening or welding.
Specs
Scratch and Punch Awl with High-Torque Handle
| | |
| --- | --- |
| Country of Origin | United States |
| Item Weight | 0.16 lb. |